Residential Carpet Cleaning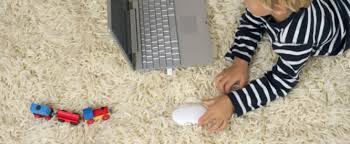 A clean home is a happy home and a big part of that comes from keeping the floors and upholstery in your home fresh, clean and healthy. Lund's Carpet Cleaning will deliver a cleaning service that's not only safe for your carpets and upholstery, but gives you the peace of mind of knowing you have a clean, refreshed home that is healthier for you and your family.
Our cleaning process gives carpets a deeper, longer-lasting, healthier clean without the use of harsh chemicals or detergents. Also, we use less water than typical steam cleaning, which allows your carpets and upholstery to dry faster. This lowers the risk of mold and mildew growth that can result from the excessive amount of water used by most steam cleaners.
Upholstery Cleaning
Specialty Spot Removal
Pet Urine Odor Removal
Stone, Tile and Grout Cleaning
Water Damage Restoration